Full credits for Wreck-It Ralph
Directed by
Edit
Produced by
Edit
Executive Produced by
Edit
Screenplay by
Edit
Associate Producer
Edit
Edited by
Edit
Original Score Composed by
Edit
Visual Effects Supervisor
Edit
Art Director
Edit
Co-Art Director
Edit
Production Manager
Edit
Story Supervisor
Edit
Layout Supervisor
Edit
Director of Look and Lighting
Edit
Animation Supervisor
Edit
CG Supervisor
Edit
Character CG Supervisor
Edit
Associate Director of Look and Lighting
Edit
Associate Technical Supervisor
Edit
Modeling Supervisor
Edit
Character Design Supervisor
Edit
Look Development Supervisor
Edit
Rigging/Technical Animation Supervisor
Edit
Rigging Supervisor
Edit
Effects Supervisors
Edit
Stereoscopic Supervisor
Edit
Associate Stereoscopic Supervisor
Edit
Supervising Animators
Edit
Lighting Supervisors
Edit
Executive Music Producer
Edit
Music Supervisor
Edit
Post Production Executive
Edit
Sound Designer
Edit
John C. Reilly
Sarah Silverman
Jack McBrayer
Jane Lynch
Alan Tudyk
Mindy Kaling
Joe Lo Truglio
Ed O'Neill
Dennis Haysbert
Casting by
Edit
Additional Story Materiel by
Edit
Additional Voices
Edit
Production Finance Lead
Edit
Production Supervisor
Edit
Story Artists
Edit
Story Watch Dog
Edit
Additional Story Artists
Edit
Production Assistants
Edit
Editorial
Edit
Production Supervisors
Edit
First Assistant Editors
Edit
Second Assistant Editor
Edit
Additional Editors
Edit
Additional Editorial Assistants
Edit
Dialogue Reader
Edit
Production Assistant
Edit
Visual Development
Edit
Production Supervisors
Edit
Design Lead, Sugar Rush
Edit
Design Lead, Hero's Duty
Edit
Visual Development Artists
Edit
Visual Development Modeler
Edit
Matte Painters
Edit
Matte Paint Support
Edit
Additional Art Direction
Edit
Additional Visual Development
Edit
Asset Production
Edit
Production Supervisor, Characters
Edit
Production Supervisors, Environments
Edit
BRDF Development Lead
Edit
Cloth Lead
Edit
Hair Lead
Edit
Procedural Lead
Edit
Set Dressing Lead
Edit
Apprentice Modeler
Edit
Modeling Trainees
Edit
Production Assistant
Edit
Character Technical Directors
Edit
Character TDs
Edit
Look Development
Edit
Look Development Artists
Edit
Look Development Assistants
Edit
Apprentice Look Development
Edit
Look Development TDs
Edit
Production Assistant
Edit
Production Supervisor
Edit
Layout Lead
Edit
Layout Artists
Edit
Layout TDs
Edit
Production Assistant
Edit
Animation
Edit
Production Supervisor
Edit
Animators
Edit
Animating Assistants
Edit
Animation TDs
Edit
Production Assistants
Edit
Additional Animation Support
Edit
Production Supervisor
Edit
Supervising Animator
Edit
Technical Director
Edit
Effects Animators
Edit
Animating Assistants
Edit
Apprentice Animators
Edit
Animation Trainee
Edit
Technical Animation
Edit
Production Supervisor
Edit
Character TDs
Edit
Apprentice Character TDs
Edit
Production Assistant
Edit
Production Supervisor
Edit
Effects Animators
Edit
Effects Animating Assistants
Edit
Apprentice Effects Animators
Edit
Ravindra Dwivedi
Min Sik Hwang
Effects TDs
Edit
Additional Effects
Edit
Production Assistant
Edit
Production Supervisors
Edit
Lighting Lead
Edit
Lighting Artists
Edit
Lighting Assistants
Edit
Apprentice Lighters
Edit
Lighting TDs
Edit
Assistant TDs
Edit
Production Assistants
Edit
Visual Lighting Consultant
Edit
Production Supervisor
Edit
Stereo Artists
Edit
Apprentice Stereo Artists
Edit
Production Assistant
Edit
Production Support
Edit
Production Supervisor, Publicity
Edit
Production Supervisor, Sweatbox/Tech Check
Edit
Assistant to Producer
Edit
Production Secretary
Edit
Production Assistant, Publicity
Edit
Production Assistant, Sweatbox
Edit
Shotgun Software Specialist
Edit
Production Finance Analyst
Edit
Additional Finance Support
Edit
Score Conducted by
Edit
Score Orchestrations by
Edit
Music Editor, Production
Edit
Music Editor, Score
Edit
Score Recorded and Mixed by
Edit
Music Production Director
Edit
Music Business Affairs
Edit
Music Production Coordinator
Edit
Executive Music Assistant
Edit
Music Production Assistant
Edit
Music Preparation by
Edit
Score Contracted by
Edit
Score Choir Contracted by
Edit
Digital Score Recordist
Edit
Additional Music
Edit
Additional Arrangements
Edit
Mix Assistant
Edit
Score Technicians
Edit
Additional Score Recording by
Edit
Score Production Services
Edit
Score Coordinator
Edit
"Celebration"
"Wreck-It, Wreck-It Ralph"
"Sugar Rush"
"Bug Hunt"
"Shut Up and Drive"
"March of the Winkies"
"When Can I See You Again?"
Post Production
Edit
Post Production Supervisor
Edit
Post Production Coordinator
Edit
Original Dialogue Mixers
Edit
Casting Associate
Edit
Sound Services
Edit
Supervising Sound Editor
Edit
Re-Recording Mixers
Edit
Assistant Supervising Sound Editor
Edit
Sound Effects Editors
Edit
Dialogue Editor
Edit
Foley Editors
Edit
Sound Assistant
Edit
Sound FX Recordist
Edit
Foley Artists
Edit
Foley Mixer
Edit
Foley Recordist
Edit
Mix Technicians
Edit
Recordists
Edit
Post Production Sound Accountant
Edit
ADR Group Voice Casting
Edit
Digital Imaging Specialist
Edit
Digital Intermediate Colorist
Edit
Digital Intermediate Engineer
Edit
Film Color Timer
Edit
Transfer Room/Theater Operator
Edit
Film and Digital Services
Edit
Supervisor
Edit
Technical Supervisor
Edit
Coordinator
Edit
Lead Title Artist
Edit
Title Artist
Edit
End Credit Animation Design
Edit
Technology
Edit
Technology Directors
Edit
Animation Technology
Edit
Technology Manager
Edit
Principal Software Engineer
Edit
Editorial/Story/Color
Edit
Technology Manager
Edit
Interaction Design
Edit
Look/Effects/Dynamics
Edit
Technology Manager
Edit
Principal Software Engineers
Edit
Media Engineering
Edit
Technology Manager
Edit
Principal Media Engineer
Edit
Pipeline/Engineering Services
Edit
Technology Manager
Edit
Principal Software Engineer
Edit
Software Infrastructure
Edit
Technology Manager
Edit
Systems Engineering
Edit
Technology Manager
Edit
Principal Engineers
Edit
Technical Support
Edit
Technology Manager
Edit
Technology Coordinator
Edit
Technology Assistant Manager
Edit
Sr. Research Scientist
Edit
The Staff of Walt Disney Animation Studios
Edit
Studio Leadership
Edit
Studio Leadership Support
Edit
Executive Assistants
Edit
Artist Management
Edit
Development
Edit
Marketing & Publicity
Edit
Business and Legal Affairs
Edit
Environment & Events
Edit
Human Resources
Edit
Talent Development
Edit
Digital Art Services
Edit
Caffeination
Edit
Special Projects
Edit
Animation Research Library
Edit
Ink & Paint
Edit
The filmmakers would like to thank
the Disney Story Trust and the Pixar Braintrust for their invaluable contribution
Special Thanks
Edit
Asteroids, Battlezone, Centipede, Food Fight and Pong courtesy of Atari Interactive, Inc.
Blanka, Cammy, Chun-Li, E.Honda, Ken, M. Bison, Ryu, and Zangief ©CAPCOM U.S.A., INC. 2012
STREET FIGHTER is a trademark and/or registered trademark of Camcom U.S.A., Inc.
Q*bert, Coily, Sam, Slick, Ugg and Wrong Way © 2012 Columbia Pictures Industries, Inc.
All Rights Reserved
Peter Pepper™ from Burger Time™ courtesy of G-Mode Co., Ltd.
Metal Gear Solid, Frogger, and Dance Dance Revolution X2,
courtesy of ©Konami Digital Entertainment
Beard Papa courtesy of Muginoho International, Inc. and Craig I. Takiguchi
Pac-man™, Blinky, Pinky, Inky, Clyde, Dig Dug, Fygar, and Pooka
©NAMCO BANDAI Games Inc., used by permission of NAMCO BANDAI Games Inc.
NESTLÉ NESQUIK and WONKA LAFFY TAFFY courtesy of Nestlé USA, Inc.
Nintendo properties used by permission of Nintendo Co., Ltd.
Sonic The Hedgehog, Dr. Eggman, Neff and Sonic Championship courtesy of SEGA.
©SEGA. All Rights Reserved
Root Beer Tapper, RoadBlasters, and Paperboy used courtesy of Warner Bros. Entertainment Inc.
Production Babies
Edit
Adam
Chase
Finn
Mila
Brendan
Olivia
Leandro
Duncan
Chloe
Lillian
Anne
Ian
Abigail
Baylee
Emmett
Griffin-Shoryu
Oliver
Amelia-Joy
Francessca
Lillian
Ryland
Hironobu
David-Hyan
Jack
Maya
Bubba-Toshi
Soundtrack Available on

Video Games Available from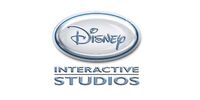 Prints by
DeLuxe®
©2012 Disney Enterprises, Inc.
For the purposes of copyright law in the United Kingdom, Disney Enterprises, Inc.
was the owner of copyright in this motion picture immediately after it was made.
Distributed by
Walt Disney Studios Motion Pictures