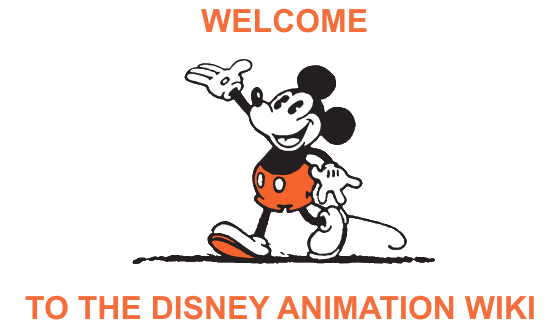 Walt Disney Animation Studios, headquartered at the Walt Disney Studios in Burbank, California, is an American animation studio that creates animated feature films, short films, and television specials for The Walt Disney Company.
History
1923-1928: Origins & Early Years
Kansas City, Missouri native Walt Disney and Roy O. Disney founded the Disney Brothers Cartoon Studio in Los Angeles in 1923, producing a series of silent Alice Comedies short films featuring a live-action child actress in an animated world. The Alice Comedies were distributed by Margaret J. Winkler's Winkler Pictures, which later also distributed a second Disney short subject series, the all-animated Oswald the Lucky Rabbit, starting in 1927 through Universal Pictures.
After the first year's worth of Oswalds, Walt Disney went to New York to renew his contract with Winkler Pictures, but Charles Mintz, who had taken over the business after marrying Margaret Winkler, attempted to force Disney to accept a lower advance per short. Disney refused, and Mintz began set up his own animation studio to produce Oswald cartoons, having signed up most of Disney's staff to come under Mintz' employ after Disney's contract was done.
Working in secret while the rest of the staff finished the remaining Oswalds on contract, Disney and his head animator Ub Iwerks led a small handful of remaining staffers in producing cartoons starring a new character named Mickey Mouse. The first two Mickey Mouse cartoons, Plane Crazy and The Galloping Gaucho, made only mild ipressions when previewed in limited engagements during the summer of 1928. For the third Mickey cartoon, however, Disney collaborated with musician Carl Stalling and businessman Pat Powers (businessman, who provided Disney with his bootlegged "Cinephone" sound-on-film process.
Subsequently, the third Mickey Mouse cartoon, Steamboat Willie, became Disney's first cartoon with synchronized sound, and was a major success upon its November 1928 debut at the West 57th Theatre in New York City. The earlier Mickeys had soundtracks created for them as well, and all future Mickeys were produced in sound. The Mickey Mouse series, distributed by Powers through Celebrity Productions, quickly became the most popular cartoon series in the United States.
Now Playing
Upcoming
Family Wiki
Community content is available under
CC-BY-SA
unless otherwise noted.