Full credits for Tangled
Directed by
Edit
Produced by
Edit
Executive Produced by
Edit
Screenplay by
Edit
Original Score Composed by
Edit
Original Songs
Edit
Music by
Lyrics by
Associate Producer
Edit
Edited by
Edit
Visual Effects Supervisor
Edit
Art Director
Edit
Co-Art Director
Edit
Production Designer
Edit
Look and Lighting Director
Edit
Character CG Supervisor
Edit
Head of Story
Edit
Layout Supervisor
Edit
Technical Supervisor
Edit
Animation Supervisors
Edit
Character TD/Technical Animation Supervisor
Edit
Character TD Supervisor
Edit
Simulation Supervisor
Edit
Modeling Supervisor
Edit
Look Supervisors
Edit
Effects Supervisor
Edit
Stereoscopic Supervisor
Edit
Lighting Supervisors
Edit
Technical Lighting Supervisor
Edit
Production Manager
Edit
Post Production Executive
Edit
Executive Music Producer
Edit
Music Supervisor
Edit
Zachary Levi as Flynn Rider
Mandy Moore as Rapunzel
Donna Murphy as Mother Gothel

Sound Designer
Edit
Production Supervisors
Edit
Supervising Animators
Edit
Casting by
Edit
Additional Voices
Edit
Production Department Manager
Edit
Story Artists
Edit
Additional Story Artists
Edit
Production Assistants
Edit
Editorial
Edit
Production Department Manager
Edit
Associate Editor
Edit
First Assistant Editor
Edit
Second Assistant Editor
Edit
Additional Editorial Support
Edit
Dialogue Reader
Edit
Production Assistant
Edit
Visual Development & Design
Edit
Character Design
Edit
Visual Development Artists
Edit
Pre-Vis Digital Scout
Edit
Additional Visual Development
Edit
Production Assistant
Edit
Model Development
Edit
Production Department Manager
Edit
Apprentice Modelers
Edit
Additional Model Support
Edit
Look Development
Edit
Look Development Lead
Edit
Look Development Artists
Edit
Matte Painter
Edit
Render Optimization Lead
Edit
Look Development TDs
Edit
Look Development ATD
Edit
Look Development ATD Trainee
Edit
Hair Rendering Development
Edit
Production Department Managers
Edit
Layout Artist/Camera Polish
Edit
Layout Artists
Edit
Layout TD
Edit
Layout Finaling ATDs
Edit
Production Assistant
Edit
Animation
Edit
Production Department Manager
Edit
Animators
Edit
Animating Assistant
Edit
Apprentice Animators
Edit
Animation TD
Edit
Animation ATDs
Edit
Production Assistant
Edit
Character Technical Directors
Edit
Production Department Manager
Edit
Character TDs
Edit
Technical Animation TDs
Edit
Simulation Team
Edit
Hair Process Lead
Edit
Hair Animation Lead
Edit
Character TDs/Hair
Edit
Character TDs/Clothes
Edit
Hair Simulation Development
Edit
General TDs
Edit
ATD Trainee
Edit
Acting Production Department Manager
Edit
Effects Animators
Edit
Effects TD
Edit
Additional Effects
Edit
Production Department Managers
Edit
Lighting Artists
Edit
Apprentice Lighters
Edit
Lighting TDs
Edit
Lighting ATDs
Edit
Apprentice Lighting ATD
Edit
RIO Administrators
Edit
Production Assistants
Edit
Production Support
Edit
Additional Production Department Managers
Edit
Production
Edit
Production Finance Lead
Edit
Production Finance Analyst
Edit
Additional Finance Support
Edit
Communications Assistant Managers
Edit
Marketing TD Support
Edit
Administration Manager
Edit
Secretarial Office Manager
Edit
Production Secretary
Edit
Show Technology
Edit
Software Engineers
Edit
Software Strike Team
Edit
Project Manager
Edit
Original Songs Produced by
Edit
Original Score Produced by
Edit
Music Conducted and Vocal Arrangements by
Edit
Songs Arranged and Orchestrated by
Edit
Score Orchestrated by
Edit
Original Songs and Score Recorded and Mixed by
Edit
Music Production Director
Edit
Music Editor
Edit
Music Business Affairs
Edit
Music Production Coordinator
Edit
Executive Music Assistant
Edit
Music Contracted by
Edit
Additional Contracting by
Edit
Music Preparation by
Edit
Additional Orchestrations by
Edit
"When Will My Life Begin" Produced by
Edit
"I See The Light" Produced by
Edit
Pre-Production Vocal Coaching
Edit
Thug Chorus
Edit
Score Choir
Edit
"Incantation Song"
"When Will My Life Begin" and "When Will My Life Begin Reprise"
"Mother Knows Best" and "Mother Knows Best Reprise"
"I've Got a Dream"
"I See the Light"
"Something That I Want"
Post Production
Edit
Post Production Supervisor
Edit
Post Production Coordinator
Edit
Original Dialogue Mixers
Edit
Sound Editorial and Foley
Edit
Sound Services
Edit
Re-Recording Mixers
Edit
Assistant Supervising Sound Editor
Edit
Sound Editors
Edit
Supervising ADR Editor
Edit
Supervising Dialogue Editor
Edit
Foley Artists
Edit
Foley Mixer
Edit
Mix Technician
Edit
ADR Group Voice Casting
Edit
Casting Assistant
Edit
Digital Imaging Specialist
Edit
Digital Intermediate Colorist
Edit
Domestic Film Color Timer
Edit
International Film Color Timer
Edit
End Title Designer
Edit
End Title Artist
Edit
Transfer Room/Theater Operator
Edit
Film and Digital Services
Edit
Supervisor
Edit
Technical Supervisor
Edit
Digital Camera Operators
Edit
Coordinator
Edit
Technology
Edit
Technology Directors
Edit
Animation Technology
Edit
Technology Manager
Edit
Principal Software Engineer
Edit
Infrastructure
Edit
Technology Manager
Edit
Principal Software Engineer
Edit
Look/EFX/Dynamics
Edit
Technology Manager
Edit
Principal Software Engineer
Edit
Media Engineering
Edit
Technology Manager
Edit
Pipeline/Engineering Services
Edit
Technology Manager
Edit
Principal Software Engineer
Edit
Production Software/IxD
Edit
Technology Manager
Edit
Systems Engineering
Edit
Technology Managers
Edit
Principal Software Engineers
Edit
Technical Support
Edit
Technology Manager
Edit
Technology Assistant Manager
Edit
Vice President
Edit
Sr. Research Scientist
Edit
Video Reference
Edit
Choreographer of Video Reference
Edit
Video Reference Consultant
Edit
Video Reference Camera
Edit
The Staff of Walt Disney Animation Studios
Edit
Studio Leadership
Edit
Executive Assistants
Edit
Development
Edit
Global Marketing & Publicity
Edit
Business and Legal Affairs
Edit
Human Resources and Animation Resources
Edit
Talent Development
Edit
Environment & Events
Edit
Caffeination
Edit
Animation Research Library
Edit
Ink & Paint
Edit
Consumer Products
Edit
Special Thanks
Edit
The filmmakers would like to thank the Disney Story Trust and
the Pixar Braintrust for their invaluable contribution
Production Babies
Edit
Aaron
Annabelle
Charlie
Charlotte
Clara 'Ha-Eun'
Emily-Grace
Felix
Gwyneth
Imre
Isaac
Jacob
James
Joanna
Joshua
Julia
Julien
Liam
Logan
Madeline
Mandal
Matisse
Paulina
Pranav
Ray
Rayden
Reagan
Samuel
Sebastian
Trecker
Chameleon Kids
Edit
| | | | | | |
| --- | --- | --- | --- | --- | --- |
| Shakti | Bitey | Tungbert | Mister Sticky | Baby | Nathan Jr. |
Original Soundtrack Available on

Video Games Available from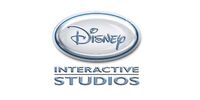 Domestic Prints by
DeLuxe
International Prints by
Technicolor®
©2010 Disney Enterprises, Inc. All Rights Reserved.
For the purposes of copyright law in the United Kingdom, Disney Enterprises, Inc.
was the owner of copyright in this motion picture immediately after it was made.
Distributed by
Walt Disney Studios Motion Pictures
Community content is available under
CC-BY-SA
unless otherwise noted.