Full credits for Frozen
Directed by
Edit
Produced by
Edit
Executive Producer
Edit
Screenplay by
Edit
Story Inspired by "The Snow Queen" by
Edit
Original Songs by
Edit
Original Score Composed by
Edit
Associate Producer
Edit
Visual Effects Supervisor
Edit
Art Director
Edit
Assistant Art Director
Edit
Production Designer
Edit
Character Design Supervisor
Edit
Production Manager
Edit
Head of Story
Edit
Head of Animation
Edit
Director of Cinematography, Layout
Edit
Director of Cinematography, Lighting
Edit
Technical Supervisor
Edit
Character CG Supervisor
Edit
Modeling Supervisor, Characters
Edit
Modeling Supervisor, Environments
Edit
Look Supervisor, Characters
Edit
Look Supervisor, Environments
Edit
Character TD Supervisor, Simulation
Edit
Character TD Supervisors, Rigging
Edit
Technical Animation Supervisor
Edit
Effects Supervisors
Edit
Stereoscopic Supervisor
Edit
Animation Supervisors
Edit
Lighting Supervisors
Edit
Associate Technical Supervisors
Edit
Executive Music Producer
Edit
Music Supervisor
Edit
Post Production Executive
Edit
Supervising Sound Editor/Sound Designer
Edit
Casting by
Edit
Additional Voices
Edit
Casting Associate
Edit
Production Finance Lead
Edit
Production Supervisor
Edit
Story Artists
Edit
Additional Story Artists
Edit
Additional Story by
Edit
Story Apprentice
Edit
Production Assistants
Edit
Editorial
Edit
Production Supervisor
Edit
First Assistant Editors
Edit
Second Assistant Editor
Edit
Dialogue Reader
Edit
Additional Editorial Support
Edit
Production Coordinator
Edit
Production Assistant
Edit
Visual Development
Edit
Production Supervisor
Edit
Visual Development Artists
Edit
Additional Visual Development
Edit
Asset Production
Edit
Production Supervisor, Characters
Edit
Production Supervisor, Environments
Edit
Character TDs, Rigging
Edit
Character TDs, Simulation
Edit
Production Coordinator
Edit
Production Assistants, Characters
Edit
Production Assistant, Environments
Edit
Look Development
Edit
Production Supervisor
Edit
Pre-Production Supervisor
Edit
Pre-Production Look Supervisor
Edit
Look Lead
Edit
Look Development Artists
Edit
Matte Painter
Edit
Look Development Apprentices
Edit
Look Development TDs
Edit
Production Coordinator
Edit
Production Supervisor
Edit
Layout Lead/Camera Polish
Edit
Layout Artists
Edit
Layout Apprentices
Edit
Layout Trainee
Edit
Layout Finaling Artists
Edit
Layout TDs
Edit
Production Coordinator
Edit
Production Assistant
Edit
Animation
Edit
Production Supervisor
Edit
Lead 2D Animator
Edit
Animators
Edit
Animating Assistants
Edit
Animation Apprentices
Edit
Animation TDs
Edit
Production Coordinators
Edit
Production Assistant
Edit
Technical Animation
Edit
Production Supervisor
Edit
Technical Animation Artists
Edit
Production Coordinator
Edit
Production Assistant
Edit
Crowds Animation
Edit
Production Supervisor
Edit
Crowd Lead
Edit
Crowd Artists
Edit
Additional Crowd Artist
Edit
Production Coordinator
Edit
Production Assistant
Edit
Production Supervisor
Edit
Effects Designers
Edit
Effects Animators
Edit
Effects TDs
Edit
Effects Apprentices
Edit
Additional Effects
Edit
Production Coordinator
Edit
Production Assistant
Edit
Production Supervisor
Edit
Lighting Artists
Edit
Lighting Apprentices
Edit
Lighting TDs
Edit
Assistant TDs
Edit
Production Coordinators
Edit
Production Assistants
Edit
Production Supervisor
Edit
Stereo Artists
Edit
Stereo Assistants
Edit
Production Assistant
Edit
Production
Edit
Production Supervisors, Publicity
Edit
Production Assistant, Publicity
Edit
Production Supervisor, Sweatbox
Edit
Production Assistant, Sweatbox
Edit
Assistant to Producer
Edit
Assistant to Directors
Edit
Shotgun Software Specialist
Edit
Production Finance Analyst
Edit
Additional Production Support
Edit
Original Songs Produced by
Edit
Original Score Produced by
Edit
Songs Recorded and Mixed by
Edit
Score Recorded and Mixed by
Edit
Songs Orchestrated by
Edit
Score Orchestrations by
Edit
Songs Conducted by
Edit
Score Conducted by
Edit
Music Production Director
Edit
Music Editor, Production/Songs
Edit
Music Editor, Score
Edit
Music Business Affairs
Edit
Music Production Coordinator
Edit
Executive Music Assistant
Edit
Music Production Assistant
Edit
Vocal Coaching by
Edit
Additional Song Orchestrations by
Edit
Additional Song Recording by
Edit
Digital Score Recordist
Edit
Score Coordinators
Edit
Score Technical Engineer
Edit
Technical Assistants
Edit
Songs Contracted by
Edit
Score Contracted by
Edit
Score Choir Contracted by
Edit
Music Preparation by
Edit
"Frozen Heart"
"Do You Want To Build A Snowman?"
"For The First Time In Forever"
"Love Is An Open Door"
"Let It Go"
"Reindeer(s) Are Better Than People"
"In Summer"
"For The First Time In Forever (Reprise)"
"Fixer Upper"
"Let It Go (Demi Lovato Version)"
"Vuelie" and "Vuelie (Reprise)"
Featured Vocalist (Score)
Edit
Post Production
Edit
Post Production Supervisor
Edit
Post Production Coordinator
Edit
Original Dialogue Mixers
Edit
Sound Services
Edit
Re-Recording Mixers
Edit
Supervising Dialogue/ADR Editor
Edit
Dialogue Editor
Edit
Supervising Foley Editor
Edit
Foley Editor
Edit
Sound Effects Editors
Edit
First Assistant Sound Editor
Edit
Foley Artists
Edit
Foley Mixer
Edit
Mix Technician
Edit
ADR Group Voice Casting
Edit
Digital Imaging Specialist
Edit
Digital Intermediate Colorist
Edit
Domestic Film Color Timer
Edit
End Titles
Edit
End Title Art Design
Edit
Transfer Room/Theater Operator
Edit
Film and Digital Services
Edit
Production Administrator
Edit
Supervisor
Edit
Technical Supervisor
Edit
Camera Operator
Edit
Lead Localization Title Artist
Edit
Localization Title Artist
Edit
CGI Digital Artist
Edit
Technology
Edit
Technology Directors
Edit
Animation Technology
Edit
Technology Manager
Edit
Principal Software Engineer
Edit
Look/Effects/Dynamics
Edit
Technology Manager
Edit
Principal Software Engineers
Edit
Interaction Design
Edit
Technology Trainee
Edit
Media Engineering
Edit
Principal Media Engineer
Edit
Pipeline/Engineering Services
Edit
Technology Manager
Edit
Principal Software Engineer
Edit
Software Infrastructure
Edit
Technology Manager
Edit
Systems Engineering
Edit
Technology Manager
Edit
Principal Engineers
Edit
Mobile Systems Development
Edit
Technology Manager
Edit
Systems Operations
Edit
Technology Manager
Edit
Technical Support
Edit
Technology Manager
Edit
Technology Assistant Manager
Edit
Sr. Graphic Designer
Edit
Technology Coordinator
Edit
Sr. Research Scientist
Edit
The Staff of Walt Disney Animation Studios
Edit
Studio Leadership
Edit
Executive Administrative Support
Edit
Production Support & Artist Management
Edit
Development
Edit
Marketing & Publicity
Edit
Business & Legal Affairs
Edit
Environment & Events
Edit
Human Resources
Edit
Talent Development & Recruiting
Edit
Digital Art Services
Edit
Caffeination
Edit
Special Projects
Edit
Animation Research Library
Edit
Ink & Paint
Edit
Consumer Products
Edit
In Memoriam
Edit
Poppy, Lola, Caleb, Kayla
The filmmakers would like to thank the Disney Story Trust and the Pixar Braintrust
for their invaluable contribution, and the entire Disney Animation Studios
for their dedication, support, ingenuity, and good humor.
Special Thanks
Edit
| | | |
| --- | --- | --- |
| Dr. Karl Birkeland | Jackson Crawford | Danilo |
| Dr. Jeff Dozier | Michael Goi, ASC | David Goldstein |
| Theis Dueland Jensen | Diana Kuriyama | Dr. Kenneth Libbrecht |
| Warner Loughlin | Craig Schroeder | Joseph M. Teran |
Production Babies
Edit
Alexandra
Álvaro
Annika
Arden "Ha-Yeon"
Asher
Brian
Caleb
Charlotte
Clara
Cody
Elias
Everett
Evey
Hikari
Ivy
Jeremy
Jolianna
Julian
Liam
Lincoln
Luke
Nathan
Nathaniel
Oliver
Oliver
Peri
Petra
Prosper
Roman
Sarah
Sloane
Thomas
Troupe
Wednesday
The views and opinions expressed by Kristoff in the film that all men eat their own boogers
are solely his own and do not necessarily reflect the views or opinions
of The Walt Disney Company or the filmmakers. Neither The Walt Disney Company
nor the filmmakers make any representation of the accuracy of any such views and opinions.
Original Soundtrack Available on

Video Games Available From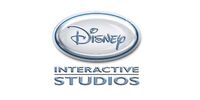 Prints by DeLuxe®
©2013 Disney Enterprises, Inc. All Rights Reserved.
For the purposes of copyright law in the United Kingdom, Disney Enterprises, Inc.
was the owner of copyright in this motion picture immediately after it was made.
Distributed by
Walt Disney Studios Motion Pictures
Community content is available under
CC-BY-SA
unless otherwise noted.