Full credits for Chicken Little
Directed by
Edit
Produced by
Edit
Screenplay by
Edit
Score Composed and Conducted by
Edit
Associate Producer
Edit
Production Designer
Edit
Art Director
Edit
Co-Art Director
Edit
Visual Effects Supervisor
Edit
CG Supervisors
Edit
Technical Supervisor
Edit
Production Manager
Edit
Post Production Director
Edit
Head of Story
Edit
Animation Supervisor
Edit
Layout Supervisor
Edit
Effects Supervisor
Edit
Modeling Lead
Edit
Skinning Lead/Character Finaling Lead
Edit
Rigging Lead
Edit
Look Development Lead
Edit
Sequence Leads
Edit
Sound Designer & Supervising Sound Editor
Edit
Visual Development & Design
Edit
Character Design
Edit
Visual Development
Edit
Story Artists
Edit
Additional Story Material by
Edit
Additional Screenplay Material by
Edit
Additional Dialogue by
Edit
Additional Story Artists
Edit
Casting by
Edit
Additional Casting by
Edit
In Order of Appearance
Additional Characters
Edit
Additional Voices
Edit
Model Development
Edit
Senior Modelers
Modelers
Character Sculptures
Character Set-Up
Edit
Senior TD
Character TDs
Look Development
Edit
Technical Direction
Edit
Senior TDs
Look Development TDs
Character Animation
Edit
Supervising Animators
Edit
Animators
Character Finaling
Edit
Effects Animation
Edit
Effects Design
Effects Animation
Shot Finaling
Edit
Digital Paint Artist
Editorial
Edit
Associate Editor
First Assistant Editor
Additional Editorial
Animation Editors / Track Readers
Production Department Managers
Edit
Production Managements
Edit
Production Accountant
Administration Manager
Digital Resources Administration
Asst. Mgr. Production Communication
Managers of Disk Space
Technical Direction
Edit
Senior TD
Senior Software TDs
Software TDs
Assistant TDs
"One Little Slip"
"All I Know"
"Stir It Up"
"Shake A Tail Feather"
"Nants' Ingonyama"
"Gonna Make You Sweat"
"Raiders of the Lost Ark Theme"
"We Are the Champions"
"Wannabe"
"Stayin' Alive"
"It's the End of the World as We Know It"
"It's Too Late"
"I Will Survive"
"Ain't No Mountain High Enough"
"Lollipop"
"Don't Go Breaking My Heart"
Supervising Orchestrator
Orchestrations by
Additional Orchestrations by
Song Music Editor
Score Music Editors
Score Recorded and Mixed by
Music Production Manager
Orchestral Assembly by
Additional Score Recording by
Music Production Coordinator
Executive Music Assistant
Music Production Assistant
Score Coordinator
Score Production Supervisor
Pre-Production Music Coordinator
Songs Contracted by
Score Contracted by
Vocal Contractor
Music Preparation
Character Performance Tracks Produced & Arranged by
Vocal Coaching by
Production
Edit
Assistant to the Producer & Director
Assistant to Associate Producer
Production Secretaries
Production Coordinators
Edit
Digital Promotional Images
Production Assistants
Edit
Assistant Production Accountants
Post Production
Edit
Post Production Coordinator
Assistant Sound Editor
Additional Post Production Coordinator
Sound Services
Re-Recording Mixers
Original Dialogue Mixers
Supervising ADR Editor
Dialog/ADR Editor
Supervising Foley Editor
First Assistant Editor
Sound Effects Editor
Sound Effects/Foley Editor
Foley by
Foley Artists
Foley Mixers
Dubbing Recordist
Additional Dialogue Recordist
ADR Group Voice Casting
Digital Color Timing Supervisor
Digital Film Colorist
Color Timer
Digital Imaging Post Supervisor
Title Design by
Prints by
Produced & Distributed by
Film and Digital Services
Edit
Supervisor
Technical Supervisor
Operator
Titles & Opticals
Coordinator
Digital Traning
Edit
Digital Training Manager
Digital Training Supervisors
Senior Digital Training Specialists
Digital Training Specialists
Senior Documentation Specialist
Technology
Edit
The Graphics Software Group
Edit
Technology Managers
Animation/Rigging Tools
Lighting/Rendering Tools
Fur/Feather/Foliage Tools
Look Development Tools
Modeling/Character Finaling Tools
The Media Group
Edit
Technology Managers
Media Engineering and Technical Support
Scheduling
The Process Software Group
Edit
Technology Managers
Asset Managements Tools
Editorial/Playback Tools
Production Management Tools
Production Pipeline Tools
Shot Finaling Tools
Software Development Tools
The Technical Support Group
Edit
Technology Manager
Technical Support Engineering
Render I/O
Resource Management
The Systems Group
Edit
Technology Manager
Systems Administration
Systems and Network Engineering
Image and Data Services
Technology Administration Manager
Special Thanks To The Following
Walt Disney Feature Animation Support Staff
Whose Tireless Efforts Made This Film Possible:
"Raiders of the Lost Ark"
courtesy of Lucasfilm, Ltd. and Paramount Pictures
Special Thanks To
Edit
Maquettes
Dance Reference
This Movie Is Dedicated To The Memory Of
Joe Grant
(1908 - 2005)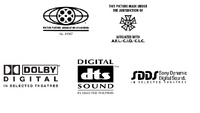 Copyright ©2005 Disney Enterprises, Inc.
All Rights Reserved.
This motion picture was created by Walt Disney Pictures & Television
For the purposes of copyright law in the United Kingdom.
Original Soundtrack Available on
Walt Disney Records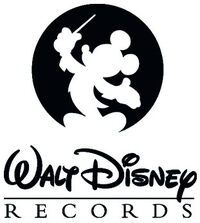 Video Games Available from
Buena Vista Games
www.buenavistagames.com
Distributed by
Buena Vista Pictures Distribution
Community content is available under
CC-BY-SA
unless otherwise noted.